She goes by the name of "Cindy". She does not have a lot of pics out there, so I didn't think a "model thread" was justified.
Selected images from the
Real
(1-3) and
Slip
(4-5) sets. Clickable thumbnails (last 2 pics are 1067 x 1600):
.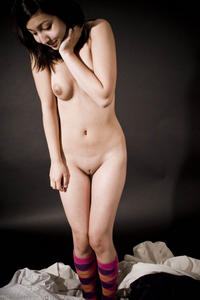 .
.
.
To see an animated GIF of Cindy, go here -->
Cindy dressed ~ undressed GIF
.
Credit to figurebaby.com . Note that the site has been taken down.